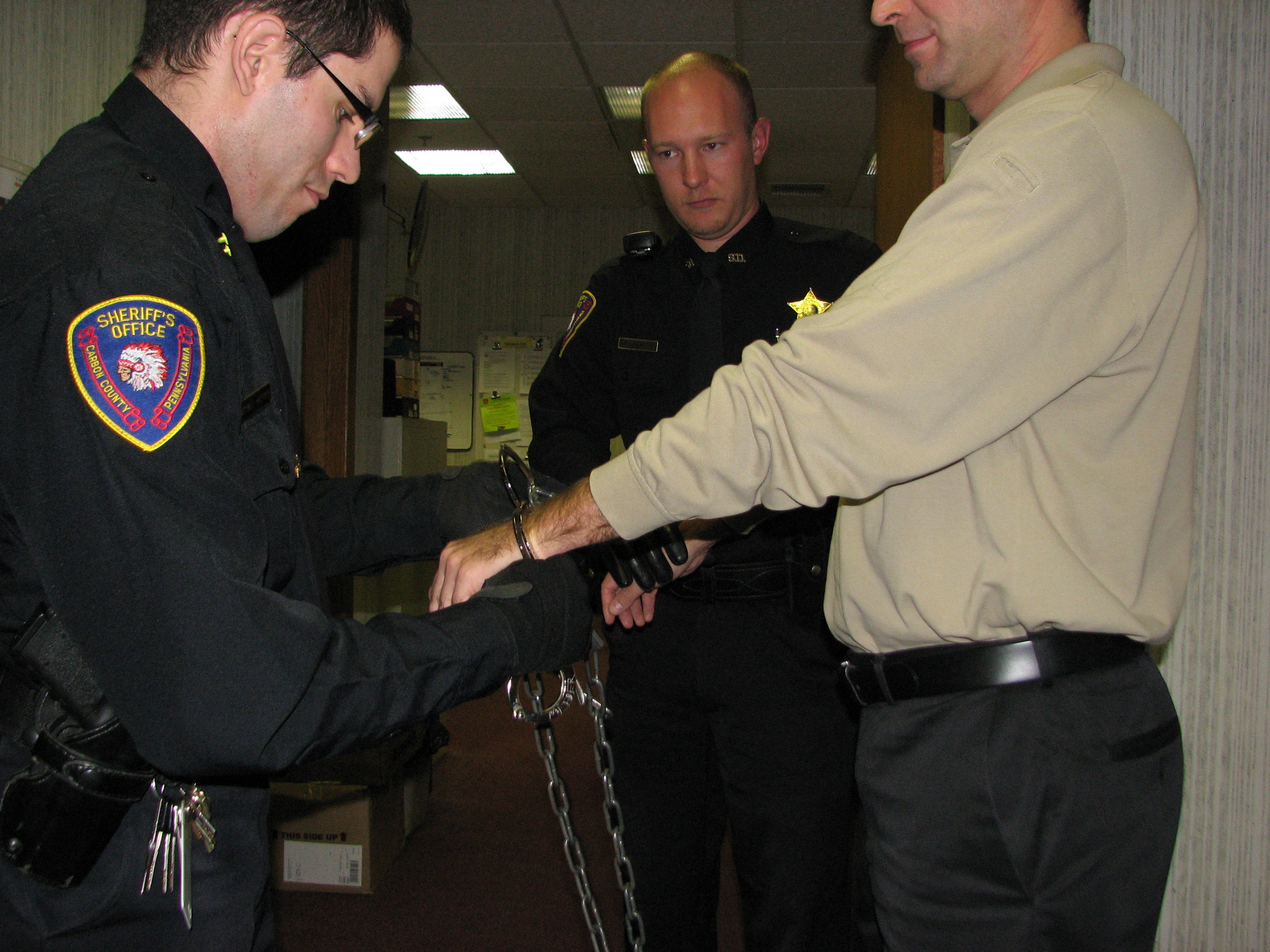 One of the main responsibilities of the Sheriffs Office is the transportation of incarcerated individuals to various court appearances. The Sheriff becomes responsible for the transportation of incarcerated individuals after their case has been bound over to Common Pleas Court.

After a defendant is sentenced to a term in a State Correctional Facility by the court, it is the responsibility of the Sheriff to transport the defendant to the designated State Correctional Facility to begin serving the sentence imposed. If a defendant in a State Correctional Facility has any type of hearing in the Court of Common Pleas of Carbon County, the Sheriff has the responsibility to transport the defendant from his place of incarceration to attend the hearing and then safely return them.

Incarcerated defendants must also be transported from the Carbon County Correctional Facility to attend any number of court hearings. These may include guilty pleas, pre-trial conferences and sentencing hearings. The Sheriff will also assist the Juvenile Court Office on transporting juvenile offenders to various treatment facilities and detention centers.