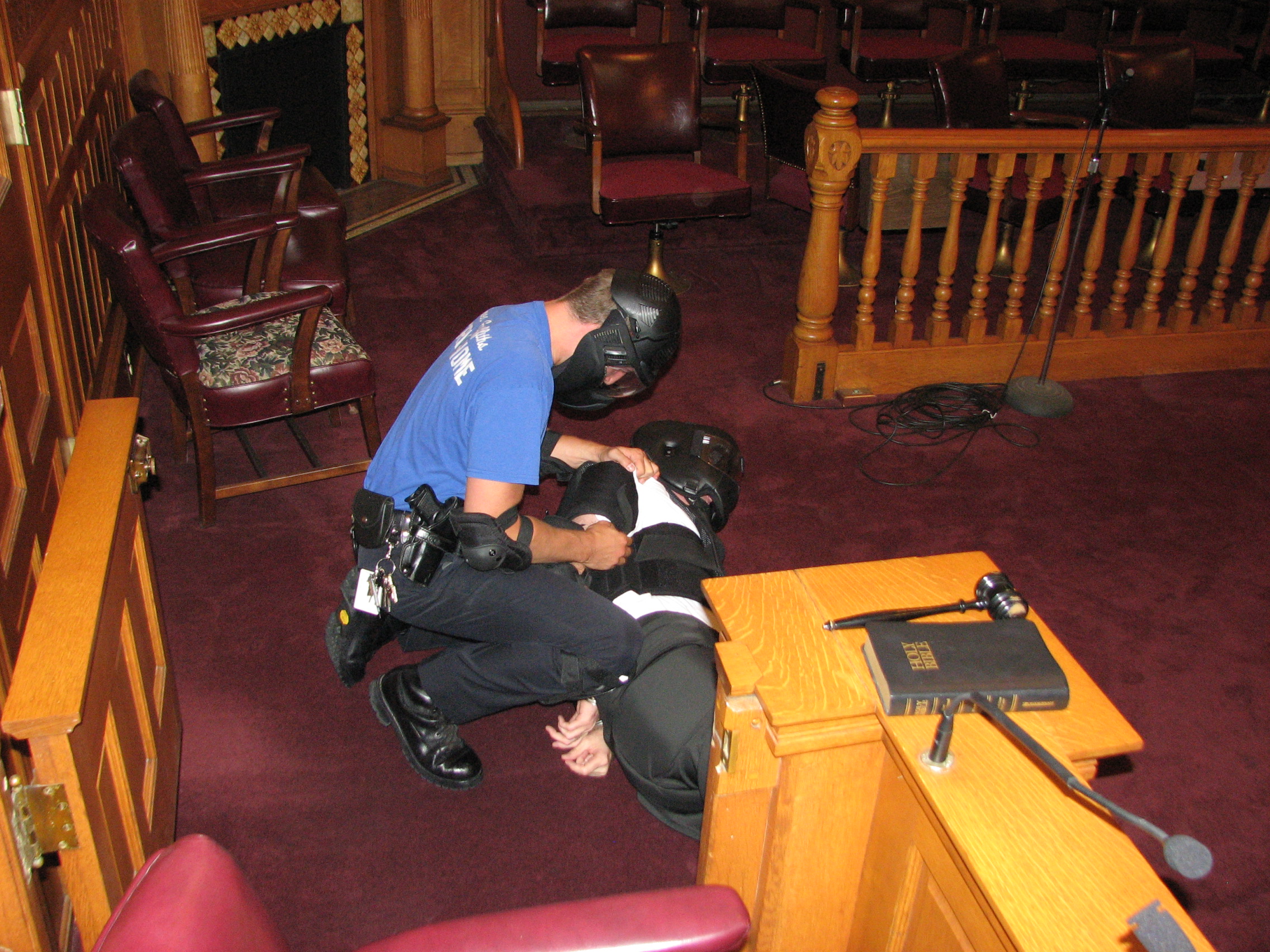 In addition to state mandated training, Carbon County Sheriff's office provides in house training that all deputies are required to successfully complete. These training programs include defensive tactics recertification, firearms qualification, basic first aid and CPR.
Deputies also attend training classes sponsored by outside agencies, provided they are beneficial to the office and approved by the Sheriff and the Board of Commissioners.
Deputies participating in Court Room Security Training
In May 2011, the Aquashicola Fire Company allowed the Sheriff's Office to use an abandoned house they own for defensive tactics training. Click the link below to read a story that appeared in the Times News detailing the training.
http://www.tnonline.com/2011/may/05/defenders-practice-defending-themselves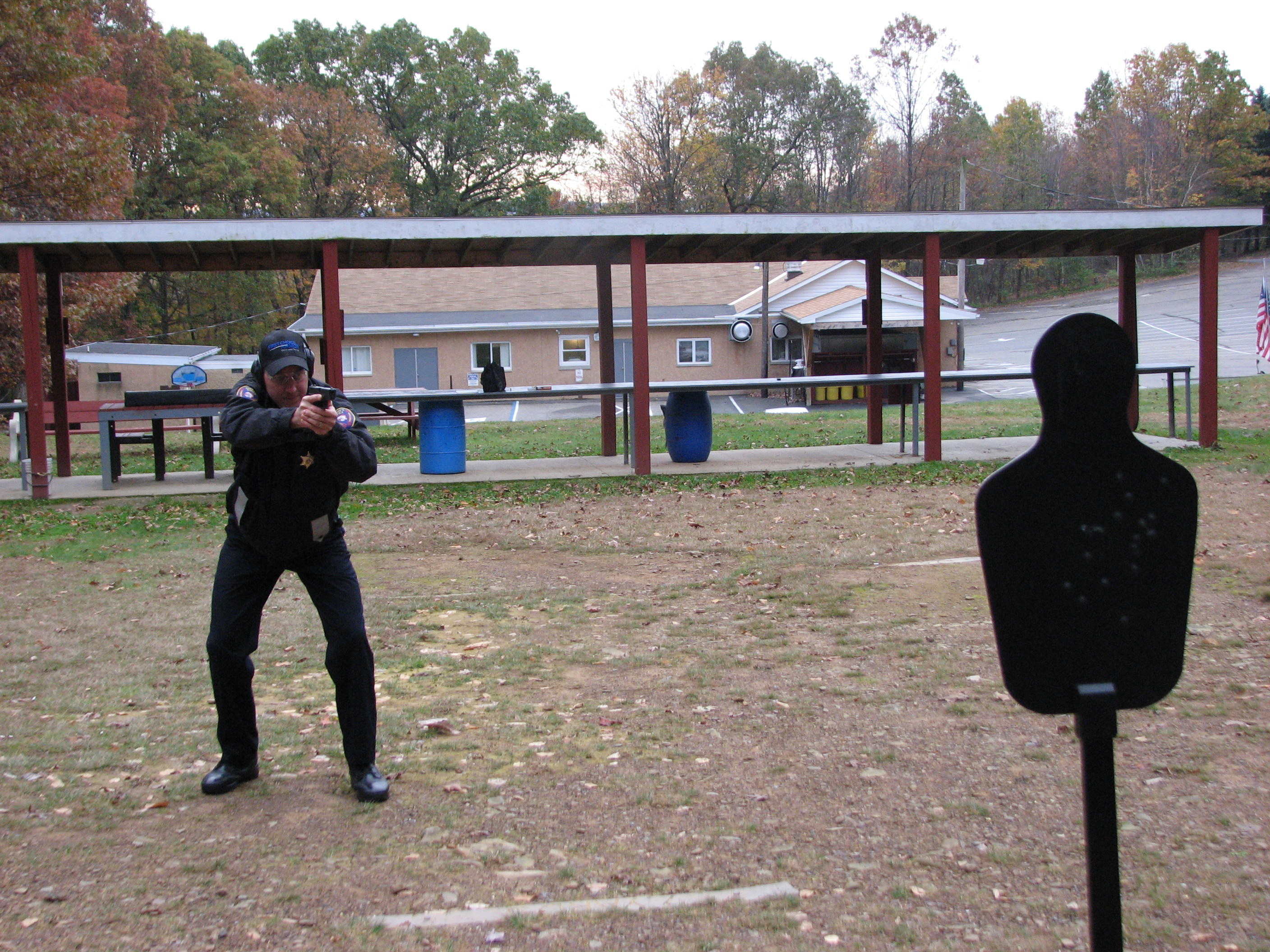 Lt. David Midas recently completed a Firearms instructor course offered by the Pennsylvania Commission on Crime and Delinquency. He is now the lead firearms instructor for the Sheriff's Office and is shown in the picture at right demonstrating proper stance, aim and target recognition. Deputies qualify with their firearms yearly in addition to a night qualification and shotgun qualification.
.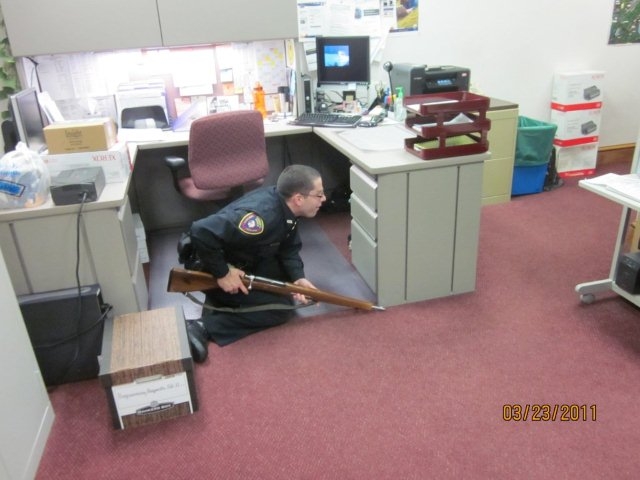 Active Shooter Training in the Court House